Set up your company in Germany!
We will advise you on all legal and taxation aspects.
Transformation
Growth sometimes requires change. We advise you on corporate transformations.
GmbH & Co. KG
A limitation of liability and the advantages of a partnership is offered by the popular GmbH & Co. KG, which is also available as UG & Co. KG.
Private Limited Company (GmbH)
With our streamlined procedure you establish your limited liability company (GmbH) as quick as possible. Find out more!
Start-Ups
We advise you from entrance to exit. Venture capital, shareholder's agreements, vesting, tag-along & drag-along. What questions do you have?
Public Limited Company (AG)
No other legal form has more prestige than the stock corporation. Of course, the "Aktiengesellschaft" doesn't have to be listed on the stock exchange. The share capital at the time of incorporation is at least 50,000 €.
Entrepreneurial Company (UG)
The smaller sister of the "GmbH" offers a limitation of liability for the shareholders, too. However, the UG doesn't have a high reputation due to its small share capital of sometimes not more than 1 EUR. Still, the UG can be an option for small businesses. Find out more!
Service contracts and rules of procedure
Service contracts for management, rules of procedure for management or supervisory/advisory board.
Shareholders' agreements and shareholders' disputes
We advise you on when it's sensible to consider a shareholders' agreement in addition to the company's articles of association. If you have any conflicts, we will advise and represent you legally or as mediators.
Employee participation: Finding and keeping high performers
The future of a company also depends on whether it is an attractive employer. Employee participation can increase motivation and keep good minds on the ball. We will advise you on your options.
Capital measures and financing rounds
We can advise you on capital increases, investor participation, convertible loans, etc.
Our expertise is articles of association. Whether in the formation of a company, changes of shareholders, financing procedures or  similar – we attach importance to the fact that the contracts fit the company and its shareholders. Together with experienced notaries, we ensure that everything runs as planned.
Who we are: We are a specialized law firm for corporate law which has the highest standards concerning legal and tax consulting services.
Who we advise: We advise small and medium-sized companies.
Commercial enterprises
Service providers
Real estate companies
IT-companies
Start-ups
Financial companies
Brokers and property developers
Foreign companies
Healthcare companies
Restaurants
Freelancers
Craftsmen
Non-profit organizations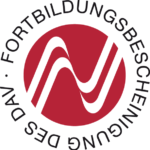 Continuous training of our lawyers and tax advisors ensures the quality of our work.
Quick
We attach great importance to the fast execution of your legal interest.
Quality
Continuous training of our lawyers and tax advisors ensures the quality of our work.
Questions
Only those who ask can be sure that they have understood. We ask questions and answer yours.