Start your private limited company in Germany right away.
With us, you can set up your company with the help of specialized lawyers and at a fixed price.
Basic package I
Single-shareholder-UG
Are you a sole founder who wants to set up an Entrepreneurial Company (UG)? We will guide you through the whole process!
Basic package II
Single-shareholder-GmbH
Sole founders who want to set up a regular private limited company (GmbH) can be helped! We will draft the appropriate articles of association and accompany you through the entire founding procedure.
Basic package III
Multiple-shareholders (GmbH/UG)
Are you founding your limited together with others? In that case the articles of association should be exactly adapted to your project. That's what we are here for!
Basic package IV
Holding structure
Do you want to benefit from a holding structure? With us you establish the parent company and its affiliate company in just one meeting with the notary.
*plus 19% VAT (VAT can normally be reclaimed from the tax office).

Our basic packages include:
An experienced lawyer as your permanent contact person. Our law firm will advise you during the entire period of incorporation.
Custom made articles of association which are prepared by our specialized law firm for corporate law.
Fees for the notarization.
We will make the notary appointment.
Checklist for a smooth incorporation process.
Establishment period ist normally 2-4 weeks from the notary appointment until registration.
What other cost will be accrued?
In addition to the above package prices, there is a commercial register fee.
Did you know that the foundation costs can be borne entirely by your limited?
This means that you only have to make the initial capital contribution of at least 12,500 EUR. The GmbH can bear the foundation costs.
Example: The costs of the foundation amount to 2,500 EUR (net). The shareholders of the GmbH make an initial capital contribution in the amount of 12,500 EUR. After the company has paid the foundation costs 10,000 EUR remain on the bank account of the GmbH.
The entrepreneurial company (UG) can also pay the foundation costs.
Our additional packages for those in a hurry and start-ups:
We prioritize your foundation and fast track your GmbH registration. Our express package is normally two weeks faster (Our record is less than one week)! Why is this of importance to you: The limitation of liability only applies after the company has been registered...
Individual shareholders' agreement incl. consultation, draft, meeting (up to 3 hours, afterwards 225 EUR/hour). Why can a shareholders' agreement make sense? Startups depend particularly on them, on whose cooperation they depend on. If someone suddenly doesn't want to...
Set up your German limited company in Berlin or in all of Germany.
I have found my first UG (haftungsbeschränkt) company with Q-Found. When I first contacted Q-Found I got a immediate response to start the founding procedure. During and after the founding process I could ask questions and get answers very quickly. I highly recommend Q-Found for opening your company!
José
Q-Found hat mir geholfen, ein Unternehmen in Berlin zu gründen. Das Verfahren war sehr schnell und wir hatten nur zwei Meetings, eins mit dem Notar und eins mit der Bank.
E.S.
Fast, English speaking, guidance by real lawyers, keep what they promise… Recommendation!
S.R.
Beratung zur Firmengründung. Herr Steltzer ist detailiert auf meine Fragen eingegangen und konnte diese klar und anschaulich Beantworten. Ich fühlte mich sehr gut beraten. Immer wieder gerne.
Unternehmer (anonym)
Q-Found hat mir geholfen, ein Unternehmen in Berlin zu gründen. Das Verfahren war sehr schnell und wir hatten nur zwei Meetings, eins mit dem Notar und eins mit der Bank.
E.S.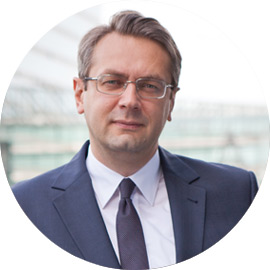 Juri Schleicher
Lawyer and certified corporate lawyer
Advisory focus:
Corporate law, trade law, tax law, business immigration, real estate law
Languages: German, Russian, English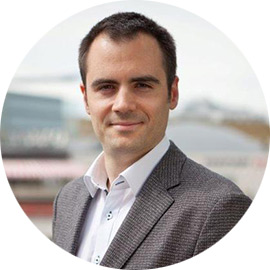 Daniel Steltzer, LL.M.
Lawyer and Mediator, LL.M. International Trade Law (Stellenbosch)
Advisory focus:
Corporate law, insolvency law, inheritance law, mediation
Languages: German, English
We look forward to  conversing with you in our office in Berlin-Charlottenburg or on the phone!
Who we are: We are a specialized law firm for corporate law which has the highest standards concerning legal and tax consulting services.
What we are not: We are not a mediation platform that collects contracts on the Internet and distributes them in a network of widely scattered consultants. We personally stand by our work with our name.

Who we advise: We advise small and medium-sized companies in all sectors, especially in setting up their companies.
Our expertise is articles of association. Whether in the formation of a company, changes of shareholders, financing procedures or  similar – we attach importance to the fact that the contracts fit the company and its participants and want to prevent possible problems by clever designs. Together with experienced notaries, we ensure that everything runs as planned.
What comes after the GmbH's registration?
After the registration of the GmbH / UG in the commercial register, the managing director must register the business with the responsible trade office. In Berlin, the business registration can be carried out online.
After registration of the GmbH (or UG) in the commercial register, the company must be registered for tax purposes. The application to the tax office must be accompanied by an opening balance sheet. It is therefore advisable to have the registration carried out by a...